Tile Flooring in Lititz, PA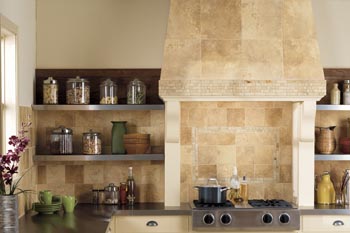 Upgrade the floors of your home with new floors. Visit our showroom to see an extensive selection of tile flooring in Lititz, PA. We have exceptional deals on a wide range of quality tile options, including porcelain and ceramic tile. Each type of tiling has its own unique properties, and we are happy to help you make the right decision for your home or business. From selection to measurements and installation, we offer help with all of it. We are confident that you will expert advice and stellar customer with us.
Versatile Tile Floors
Discover the variety of tile flooring options we carry in our showroom. You can choose from porcelain, ceramic, and stone. You are certain to find the right tile that fits your style and budget.
Stunning Porcelain Tile
Many of our customers choose porcelain tile for their floors because it is strong, moisture-resistant, and durable. Porcelain is one of the most popular types of flooring because it is difficult to scratch the surface of this type of tiling, and cleaning it is quick and easy. You receive a perfect combination of practicality and a magnificent aesthetic. We offer this high-end flooring material at an affordable price with a wide selection.
Manufacturers create porcelain tiles by heating the material at an extremely high temperature. This eliminates the pores in the material, which is why porcelain is so strong and does not absorb water. They also give it the translucent appearance that is so appealing. Because the material is so dense, it is ideal for rooms that are frequently exposed to moisture and have a lot of foot traffic. Many other types of flooring absorb moisture over time, which weakens the integrity of the material and causes it to crack. With porcelain, you never have to worry about it breaking apart from the wear and tear of everyday use.
The aesthetics of porcelain are perhaps the main reason why people choose the material for their floors. Our porcelain tile flooring comes in a multitude of colors and textures, giving you the ability to select your own unique designs. You will have a floor unlike anyone else's, giving your home or business an extra bit of "you" in it. We can even create porcelain that mimics the appearance of other materials so you can enjoy their high-end look without paying a high price. Some of these options include:
Slate
Marble
Granite
Limestone
Natural Stone
Classic Ceramic Tile
If you want flooring that is beautiful, versatile, and cost-effective, ceramic tile is perfect for you. When you weigh the initial cost of ceramic against how long you can expect it to last, few if any other flooring materials can compare. This is especially when these floor tiles are finished and sealed properly.
Much like porcelain, ceramic does not absorb water, which is the main reason why it lasts so long. Maintaining your ceramic tile flooring is extremely easy. If you install grout as well, your floor becomes virtually impervious to water damage. This means you can maintain the structural integrity by simply cleaning it on a regular basis.
Design flexibility is another advantage of ceramic. We can create ceramic tiles in any shape, size, or color pattern you desire. Since the material is strong and easy to clean, it will maintain its appearance for many years. While most people use ceramic tile for bathrooms and kitchens due to its water-resistant properties, it is also a great flooring material to use in living rooms, dining rooms, and other areas that you want to give a fresh new look. Whatever space you are thinking of enhancing, we will help find the right floor for you.
Elegant Stone Tile
In addition to being elegant, stone tile is strong. The hard and durable material will undergo much weathering before it ever needs to be replaced, making it a floor you can trust and depend on. We can say the same for its attractiveness. The timely look of stone never goes out of style. After all, there is a reason it has been used for centuries. The natural color will match most décor—a versatile feature that gives you plenty of design choices.
There are tons of stone tile types to pick from to achieve the best look and feel for your home. Slate, travertine, granite, and marble all bring natural benefits with an authentic look that lets you bring some of the great outdoors inside. These stones will improve your property value and keep your home cooler when the weather gets hot. They can go on walls, floors, backsplashes, and countertops, both indoors and outdoors.
Professional Tile Flooring Installation
Every floor is only as good as the work that went into installing it. When you rely on our professionals, you receive a high level of quality and endurance. We have a certified contractor on staff who is qualified to perform a professional installation that saves you money.
When you want your tile flooring installation completed perfectly and quickly the first time, let us be the ones to do it. We know our products best and have the experience to install them anywhere, so your investment will be well worth it. Our workers do not leave any mess and minimize the disruption to your life or work as much as possible. Visit our showroom today to find the right flooring for you and have our team install it in your home!
Contact us for a free consultation on tile flooring. We sell and install this material for residents in Lititz, Hershey, Elizabethtown, Reading, and Marietta, Pennsylvania, and the nearby neighborhoods.