Luxury Vinyl Plank in Lititz, PA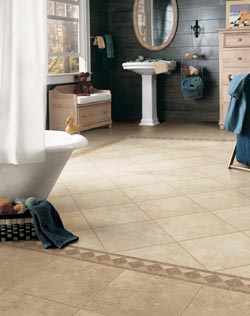 When remodeling your interior, you never have to trade looks for functionality. At our flooring showroom, we make it easier to redefine your favorite spaces, and all according to your budget. Our showroom offers an amazing array of luxury vinyl plank in Lititz, PA. Also, our team is well-versed in the latest trends in the interior design industry. If you have any questions, just let us know, and we'll help you get started.
Explore your interior design options and complete your project with confidence. Our flooring showroom provides the resources and assistance you need to plan and carry out your re-flooring project. We offer products from some of the most trusted manufacturers. Stop by today to see our wide selection of resilient, stain-resistant flooring in stunning styles--we have the right materials to get the results you want.
Redefine Any Room with Vinyl Wood Flooring
Thanks to advances in flooring design and manufacturing, you can give any room the majestic ambiance that wood has to offer. "Luxury vinyl" is a material that is available in many different colors and styles--including the appearance of hardwood.
Have you ever wanted the refined look of mahogany or cherry in the kitchen or bathroom? Now is your chance--we offer a wealth of vinyl flooring that looks like wood. By adding this flooring type to your home, you can give your home a natural appearance, as well as establish a beauty that lasts.
Like our luxury vinyl tile selection, vinyl planks have many benefits. Many homeowners choose vinyl because it is:
Resilient: Vinyl has earned a reputation as a "resilient" flooring type. Its non-porous surface is waterproof, resisting the likes of water, spills, and stains.
Easy to Maintain: Because of its resistance to water and dirt, luxury vinyl planks are also simple to clean. To keep your flooring new, simply use a cloth and cleaner.
High-End Looks: Since our vinyl plank can mimic the appearance of many different wood species, you can have the look of hardwood without the hardwood price.
The Complete Approach to Your Re-Flooring Project
Hands down, wood-look vinyl flooring is a smart addition to any room. Whether you are re-flooring a single room, the basement, or your entire home, we have the right materials and resources to realize your interior design goals.
Our flooring options include interlocking vinyl planks, so installation is quick. Reinforce the longevity of your investment and ask about our flooring installation services. We can connect you with a certified installer to complete your project. With professional technicians conducting your project, you can expect accurate, long-lasting results.

Contact us to learn more about the possibilities of luxury vinyl plank. Our showroom proudly serves property owners throughout Lititz, PA, including Hershey, Elizabethtown, Reading, Marietta, and the surrounding communities.