Laminate Flooring in Lititz, PA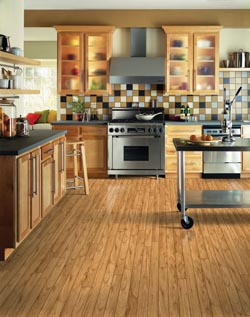 Take any room of your home to the next level with durable and stylish laminate flooring in Lititz, PA. Our fully stocked warehouse features a tremendous selection of affordable flooring options. Browse a broad range of high-quality laminate floors from some of the top brands in the industry.
Come in today to speak with one of our expert sales staff members and you'll receive professional support from one of the area's most trusted local flooring retailers. We provide comprehensive service at every step of your flooring project, from helping you to narrow down your flooring choices to providing a guaranteed laminate floor installation in your home and everything in between.
Mannington™
HomeCraft™
FloorCraft™
Mohawk™
Pergo™
Shaw™
Armstrong™
Affordable Laminate Floors
As a member of a nationwide flooring cooperative, we enable you to take advantage of our exclusive purchasing power to negotiate the best possible prices for your new floor. We are often able to provide wholesale laminate flooring prices directly to the consumer, giving you the tools you need to complete your flooring upgrade while remaining within your budget.
Investing in your home with a new floor is a venture that pays for itself by increasing the value of your home while making it more attractive to everyone who visits. In addition to improving the quality and style of your living space, a new laminate floor allows you to increase your potential for listing your home at a higher price in the event that you ever choose to sell it.
Our local warehouse has a massive selection of in-stock and ready-to-order laminate wood flooring, so we've developed the Five Star Selection System to help you make an informed choice for your project. We require all of our suppliers to abide by this independent rating system, which details exactly what types of warranty and support you can expect to receive with each flooring option. This means that you can easily balance your flooring needs with your project budget, so you'll be able to enjoy the peace of mind you deserve by taking advantage of an industry-leading warranty on your investment. Come in today to browse and buy from any of the following trusted manufacturers:
Mannington™
HomeCraft™
FloorCraft™
Mohawk™
Pergo™
Shaw™
Armstrong™
Guard Your Floor Against Water & Other Spills
Protecting your floors from exposure to water damage may seem impossible when you're in the market for a natural hardwood floor. Rather than taking a risk and spending more than your budget may allow, you'll have the option to enjoy the best of both worlds with our affordable waterproof laminate flooring. Specially manufactured to resemble the appearance of wood and natural stone materials, our laminate floors are sealed to ensure lasting protection from water and other spills while still looking identical to the high-end floors you love. This enables you to have a new floor that looks just like wood or tile installed in areas where such materials typically wouldn't be found, such as your kitchen or bathroom.
Whether you live with children, pets, or clumsy loved ones, accidents involving food, water, and other liquids can lead to major damage. The good news is that you won't have to worry about such messes with the purchase of our laminate kitchen flooring. In the event that a spill happens, your laminate floor won't be ruined like it would be if it were made of wood. Simply clean the spill with a mop or wet towel, and your floor will be as good as new. Our laminate floors are also an ideal choice for bathrooms, so you won't have to be afraid of what a little splash may do to your floor. Designed to stand up to moisture, you can rest assured that your laminate floors will last.
Receive a Laminate Floor Installation on Your Schedule
Now that you've chosen your great new floor, talk to us about getting it professionally installed. Our local warehouse is embedded in the community, with a trusted network of qualified installation experts. All of our installations are 100% guaranteed against defects, and the unique advantages of laminate flooring make installation fast and easy. Laminate floor installation proceeds quickly and accurately thanks to the special manufacturing design, and most brands use some form of "click-lock" joining system. Our installers are able to assemble laminate floors much like a jigsaw puzzle, snapping the pieces into a tongue-and-groove system. Whether the floor is installed floating or glued down, this installation method protects against errors and increases the durability of the laminate flooring system.
Contact us to learn more about our selection of durable laminate flooring. We serve clients in Lititz, Hershey, Marietta, Columbia, and Manheim Township, Pennsylvania, and the surrounding areas.