Hardwood Floor Repair in Lititz, PA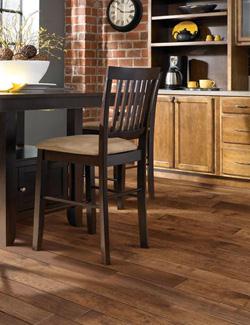 The beauty of hardwood flooring can add a timeless look to your home, but as the years go by, those floors can change from timeless to dilapidated. Years of wear and tear from heavy foot traffic and just time, in general, can have a damaging effect on the planks. A home is an investment and if you wish to maintain the integrity of your wood floors then it might be time to look into hardwood floor repair.
We are committed to helping you maintain the ageless appearance of your wood. Our expert floor repair technicians are prepared to tackle any damage your wood has succumbed to over the years. We use our trusted techniques and knowledge to assess scratches, dents, stains, and squeaks. Whether you're looking to capture a contemporary or an old-fashioned look for your hardwood surface, our refinishing specialists can get the job done effectively and efficiently. We start all of our projects at a low minimum of $340.


Upgrade Your Home with Hardwood Floor Refinishing
Add more zest to your home when you make your wood floors a point of pride. Dilapidated and worn wood floors can make a home seem less inviting and should you ever decide to sell your home, they can decrease the value of your property. Our experienced crew members have the necessary tools and hardwood floor refinishing skills to make your floors beautiful again and help maintain its value.


Hardwood Floor Refinishers You Can Count On
Our qualified team of hardwood floor refinishers is devoted to ensuring you get the best floors. We take the time to thoroughly inspect your property and walk you through any repairs or maintenance that we think should be made. We never suggest work be done unless it is completely necessary.
Taking preventive measures against the deterioration of your wood not only expands the lifetime of your planks, but it also helps protect you. Many people like to walk barefoot in their home and if the proper care to preserve your wood is not taken, the likelihood of wood splintering increases. From sanding to staining to finishing, you can feel confident knowing our team of professionals takes the necessary steps to get the job done correctly to ensure your safety.


Get a Free Consultation for Your Hardwood Flooring Repair
Are you ready to upgrade to your floors? Our hardwood flooring repair specialists are excited to help you with your home improvement projects. We visit you and offer a free in-home consultation to get your project off the ground. Whether you're looking to repair or refinish your wood, we have you covered.



Contact us to learn more about hardwood floor repair. We proudly serve customers in Lititz, Hershey, Marietta, Columbia, and Manheim Township, Pennsylvania, and all of the surrounding areas.