Carpet Flooring in Lititz, PA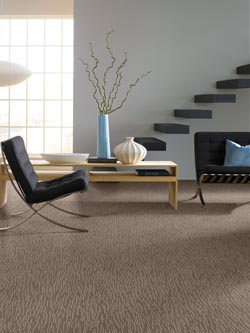 Update the appeal of your rooms or complement the décor of a new remodeling project with new carpet flooring in Lititz, PA. We are here to match you with the superior indoor and outdoor carpeting you want. Call the professionals at our carpet store today to learn how you can get the best carpets at the best values. Our flooring store has a large inventory of discount carpets in endless colors and designs. From statement carpeting to traditional styles, we carry it all.
Make a Bold Statement with New Carpeting
Carpeting is a favorite flooring option because of its comfort. Ideal for nearly any room in the house, carpets work well in family rooms, bedrooms, living rooms, and hallways. In addition, carpet is a perfect flooring solution for households with children, because it cushions falls and decreases noise.
Various carpeting options are now fabricated with unique patterns and higher quality materials for durability. Our flooring experts help you sift through our collections and choose the best carpet that matches your design needs.
Carpets That Enhance Your Living Space
Not every home is the same, which is why our flooring store carries a variety of carpet options. Whether you want a certain neutral color or a special type of material, we have the right carpet for you. During a consultation, we help you determine carpeting elements that work with your budget and design ideas. Our flooring professionals make excellent recommendations as you consider different fabrics and affordability.
Visit our expansive carpet showroom to see the endless possibilities. There is a style, color, and brand of carpet flooring that is perfect for your living room. We take lifestyle considerations into account when helping you choose your new carpet. A big family with children and pets and lots of activity requires carpet that is strong, long-lasting, and stain resistant. In contrast, a couple consisting of working professionals seeks elegance and value. Find just what you need in our flooring store.
Popular Berber Carpet for Your Home
Berber carpet is one of the most popular carpet weaves because it is handsome and durable. Modern Berber carpeting gets its name and its distinctive look from hand-woven cloaks and rugs made by the North African tribes of the same name. This type of carpeting has loop or cut-and-loop construction to add to its visual appeal.
Not only do our customers love this carpet weave because of its beauty, but also its affordability. Berber carpet is less expensive to make than pile, and our customers benefit from this with lower prices.
In addition, Berber is easier to clean and maintain due to the weave. This adds greatly to its popularity. Berber is available in a multitude of shades, brands, and styles. Let our flooring professionals show you Berber carpeting that meets your needs.
Talk to the Flooring Pros at Our Carpet Store
You know you want carpeting for your living room in a color that complements your current décor. How do you decide? We recommend asking our knowledgeable and friendly flooring professionals for help. We are experts in the different styles, fabrics, brands, and construction of carpeting.
Let us help you by narrowing down the hundreds and hundreds of options to a more manageable number. Then, you can take samples home to see how they work with your color scheme and décor. With our assistance, you will find a carpet that you can live with and love for many years to come.
Choose Professional Carpet Installation for Longevity
Now, that you have made your choice, trust carpet installation to the professionals at our store. The installation technicians at our flooring store are true experts with the proper training and experience. We know exactly how to prepare the subfloor in your home, install the padding, and lay the carpeting so the seams match.
Did you know that professional installation makes your carpeting look better and last longer? It is a sound investment to make in your home. Our carpet flooring comes with a lifetime installation guarantee. If you have any problems, let us know. We deal with any issues you have to your satisfaction and at no charge to you.
Contact us today to help you select gorgeous and affordable carpet flooring for your home. We proudly serve the communities of Lititz, Hershey, Marietta, Columbia, and Manheim Township, Pennsylvania, and the surrounding areas