Vinyl Flooring in Lititz, PA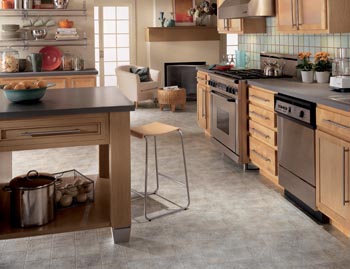 As one of the most popular synthetic flooring materials in the industry, vinyl provides an affordable alternative to high-end floors, and features a unique resistance to both water and stains. These qualities have made it a popular choice among homeowners in need of stylish and long-lasting floors that are versatile and cost-effective. Our flooring store carries a wide range of premier vinyl flooring in Lititz, PA, from some of the area's top manufacturers.

We maintain an unparalleled reputation by providing high-quality flooring at affordable prices, and our staff provides the expertise you can depend on to guide you through every step of the flooring process. As a locally operated flooring store, we are dedicated to providing the best flooring solutions possible for all of our valued clients. When you turn to our staff of skilled professionals for assistance with your next interior design project, we will do everything necessary to ensure that your flooring process is an enjoyable and easy experience from start to finish.
Find the Vinyl Floor that Works Best for You
As a result of their versatility and durability, vinyl floors have become a top flooring option for homeowners with busy households that require materials which will stand up to high impact foot traffic over time. When it comes to hard flooring surfaces, these floors also offer comfort. Vinyl floors work great for kitchens, bathrooms, playrooms, and any area that receives a great deal of wear and tear from routine foot traffic.
The types of vinyl floors that we carry in our store include no-wax, urethane, and enhanced urethane. Each of those in our inventory offers a variety of unique qualities that are designed to benefit your living space in a number of ways. Our enhanced urethane floors are the most resistant to scuff marks, grime, and cleaners, making them an ideal solution for the rooms of your home that are prone to extensive wear and tear.
First-rate Customer Service with Every Floor Installation
With every project that we serve, we select top-notch flooring options based on the specific qualities that are most important to your household. Rely on us to help you choose a floor that matches your budgetary goals, while providing dirt and scratch resistance, low maintenance, and design style. We also provide professional installations on your property in a timely and efficient manner. Once we complete your project, our team of flooring specialists will offer a number of floor-care tips to keep your floor looking its best for years to come. By properly maintaining your floor, you'll be able to prolong its lifespan and ensure that it continues to look exceptional for the future.
Our crew of experienced professionals proudly assists you with finding solutions that meet all of your flooring requirements at every step of the process. During a consultation with you to determine the best options for your unique flooring needs, we will listen to what you're looking for and make the most appropriate suggestions that are tailored to your personal preferences. Simply reach out to our experts when you visit our showroom, and we'll be glad to lead the way to savings and style for your next flooring project.
Contact us to shop for vinyl flooring for your home or business. We proudly offer a complete range of vinyl floor options for customers in Hershey, Elizabethtown, Reading, Marietta, and Lititz, Pennsylvania.